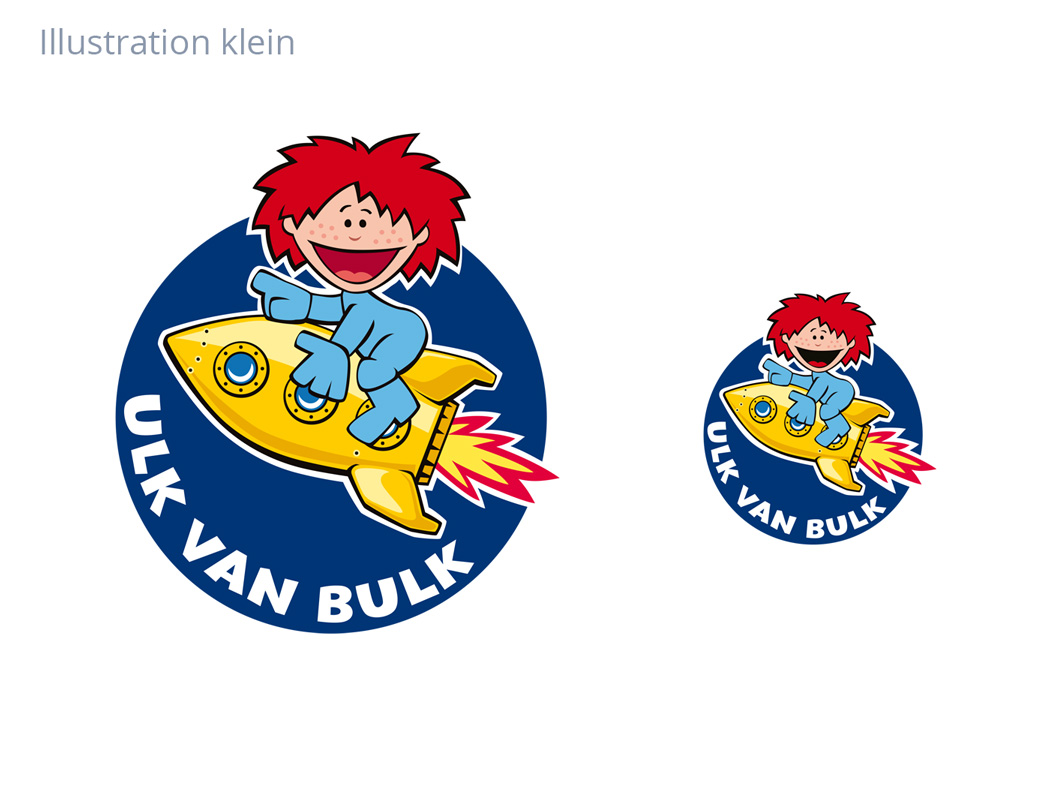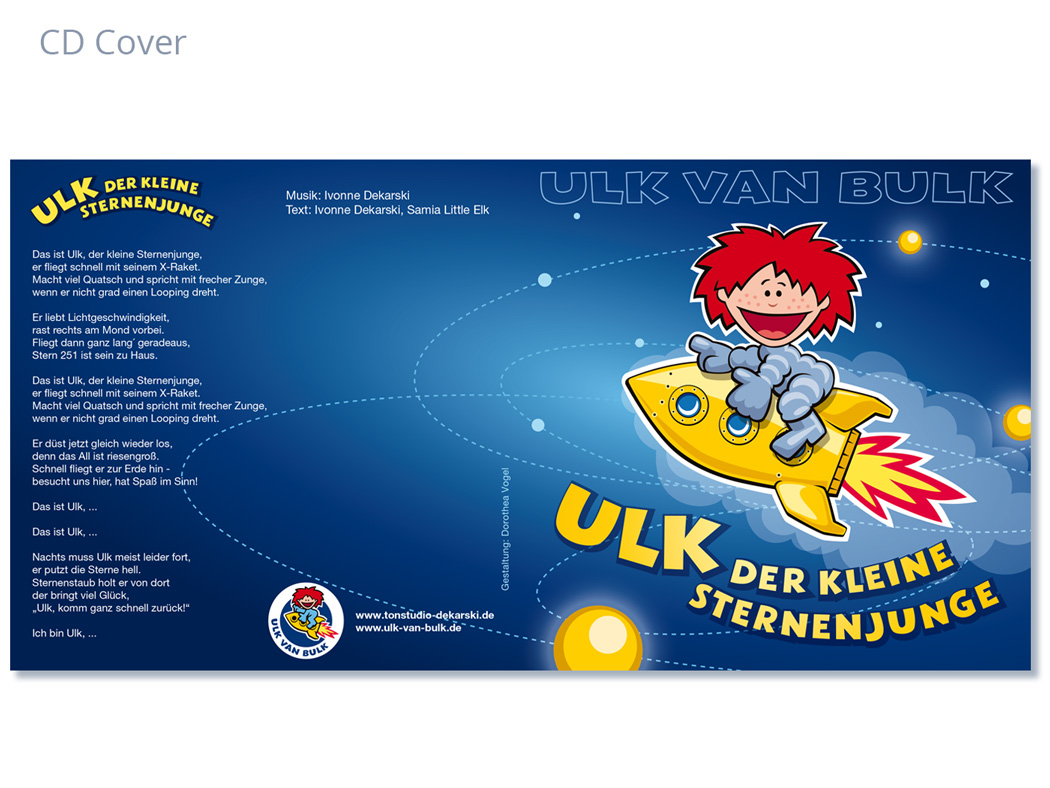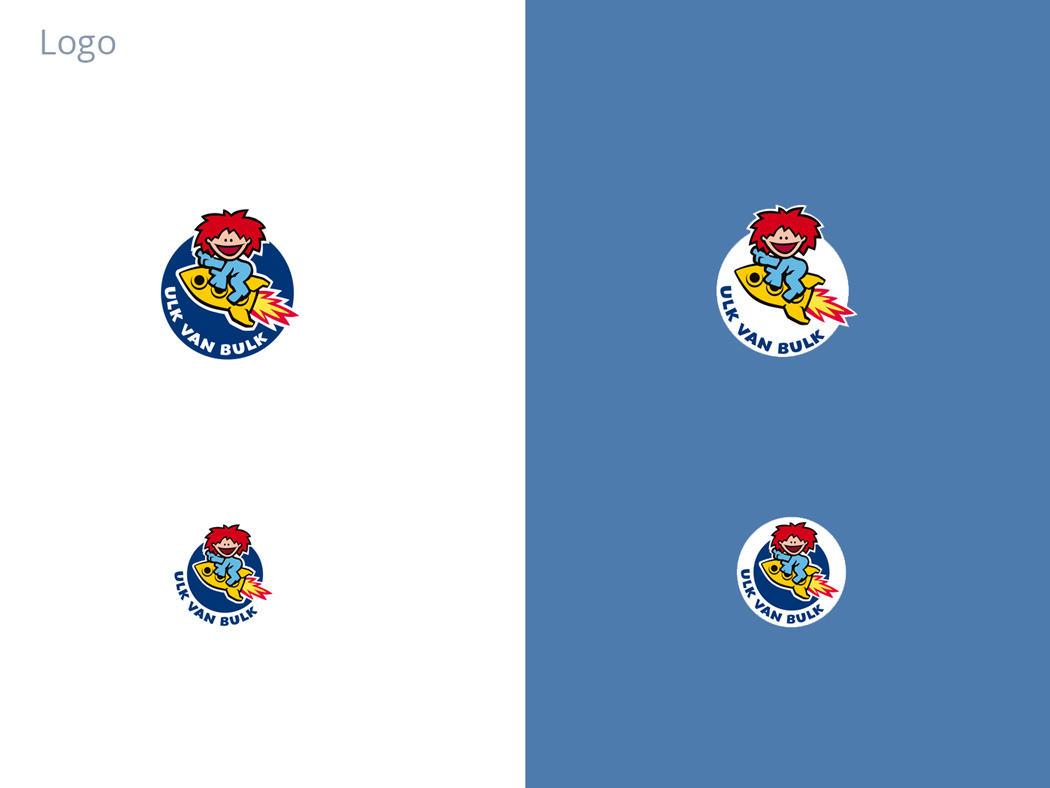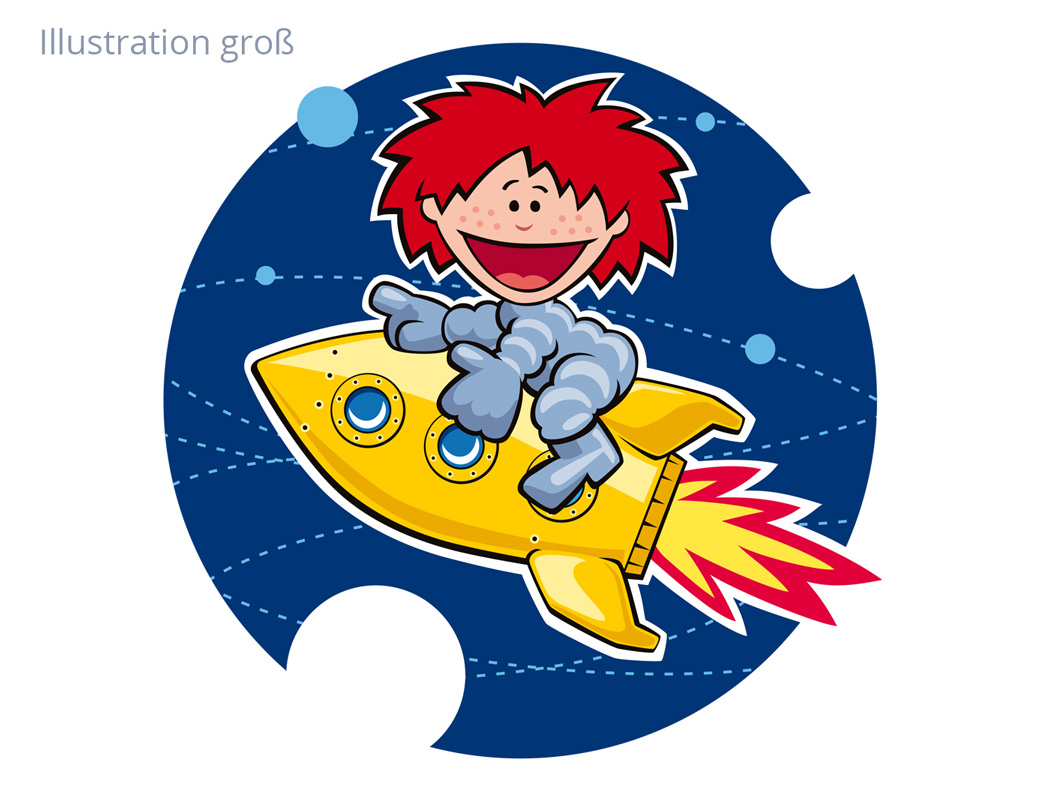 Hinter dem Label Ulk van Bulk steht die Berliner Musikproduzentin Ivonne Dekarski. Seit über 15 Jahren macht sie Musik mit Kindern und für Kinder. Ulk, der kleine Sternenjunge – eine Handpuppe – begleitet die Musikerin bei ihren Aktivitäten mit den Kindern und erzählt fantastische Geschichten aus dem Weltall aber auch seine Erfahrungen mit dem irdischen Alltag.
Im Sommer 2015 hat das Label mit dem selben Namen ein neues Gesicht bekommen, natürlich das des kleinen Sternenjungen Ulk van Bulk.
Musik producer and composer Ivonne Dekarski is the head behind the label "Ulk van Bulk". For over 15 years Ivonne has been producing music for children and together with them. Ulk, the little star boy – a hand crafted pupped – accompanies her activities with the children, telling fantastic stories from out there in the universe and also about his very earthly everyday experiences.
In 2015 the label Ulk van Bulk has got a new face, in accordance to its protagonist, the little star boy.
| | |
| --- | --- |
| year: | 2015 |
| client: | Ivonne Dekarski |
| medium: | logo |

Ulk on Youtube: https://www.youtube.com/watch?v=qLZbI2qwnx0