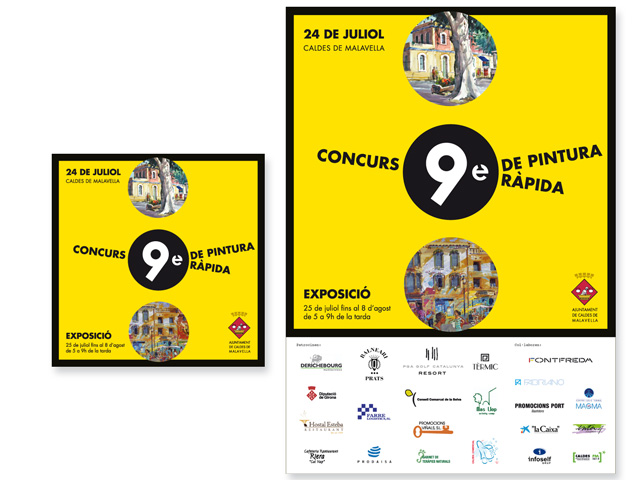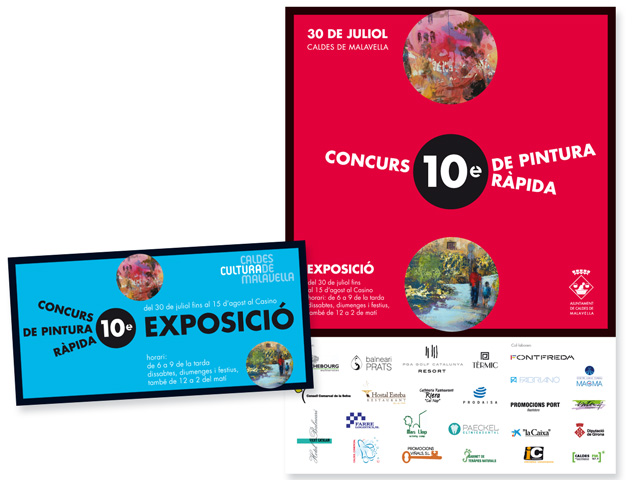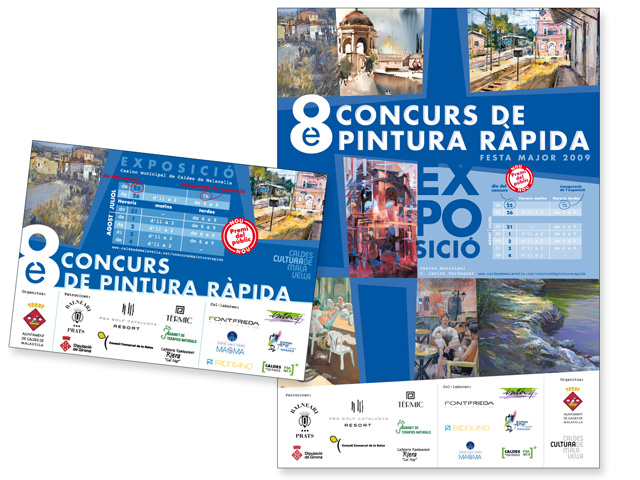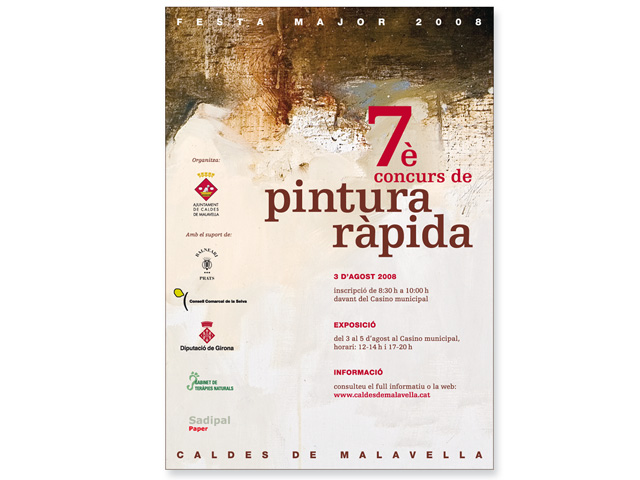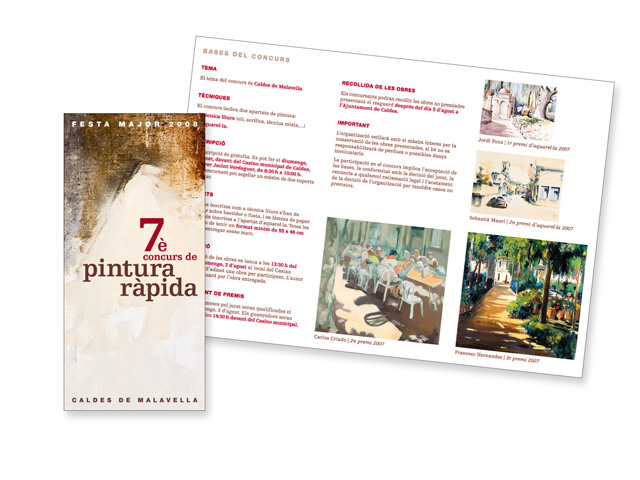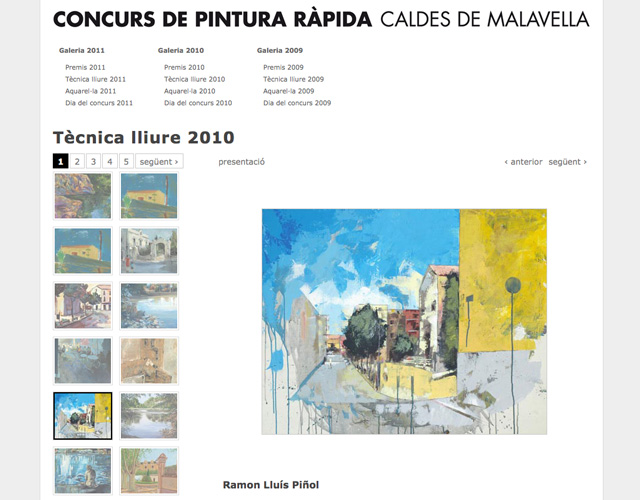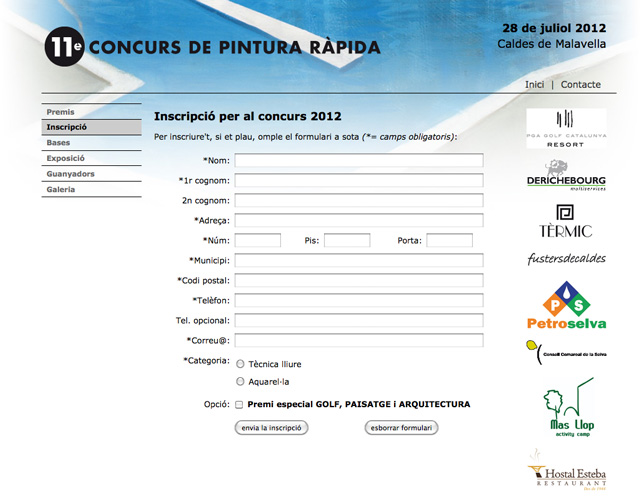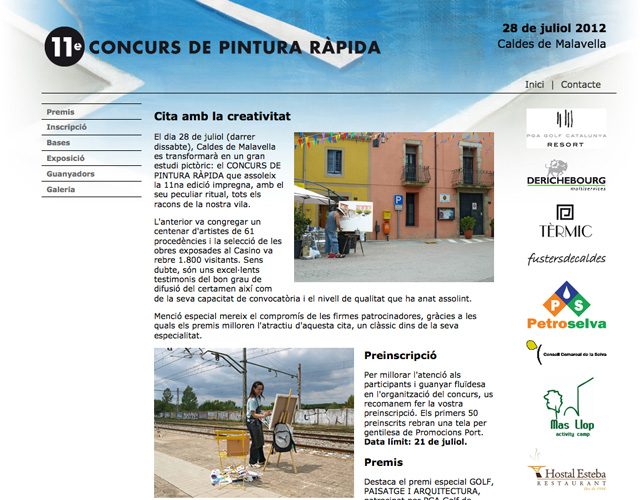 Nota: des del 2013 la plana web ja no és gestionada per DO&PE.
El concurs de pintura ràpida, seguit per l'exposició de les obres, té lloc cada any durant la festa major del poble. El material de difusió inclou un cartell, flyers i un full informatiu. Des del 2009 també es pot accedir a tota la informació a la web.
please note: the website is no longer under the responsability of DO&PE.
The painting contest and the subsequent exhibition is hold in Caldes de Malavella every year during the major village fair. The promotional material includes a poster and flyers. Furthermore, since 2009 all information is also available on the website.